Home Improvement Stores
With 46 home improvement stores in 28 cities from Chile to Colombia and $640 million in annual sales, Sodimac SA., based in Santiago, Chile, has become South America's leading retailer of home improvement products.
The company has nearly 50 years of experience in marketing home improvement products to consumers, home builders, remodeling contractors and large commercial builders. To serve these three different markets, Sodimac has created three separate venues.
Homeowners may choose from a wide variety of hardware, decorating and other products for the home at either Sodimac Homecenter stores or Sucursales Sodimac neighborhood hardware stores. Another format, Sodimac Constructor, is designed to serve professional remodelers, contractors and small, independent builders. And Sodimac's wholesale division serves major construction companies, large contractors, hardware stores and industrial clients.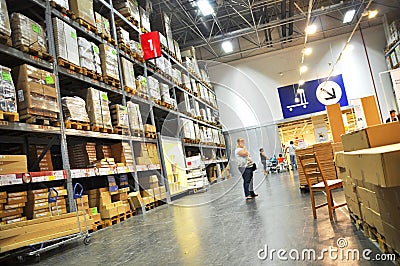 "In those three market segments, we are the leaders in Chile," says Sodimac President and Chief Executive Officer Guillermo Aguero. Sodimac will have to rely on its years of experience in the market, because it now faces competition from the world's largest home improvement retailer. Home Depot's first store outside the United States and Canada opened in Santiago, Chile, last year. More stores are planned for Chile and Argentina and eventually other markets in South America.
Chile does not have a well-developed do-it-yourself market because labor is cheap. Most middle-class homeowners buy the products they want and have contractors do the work. However, do-it-yourself projects are growing in popularity among people with lower incomes.